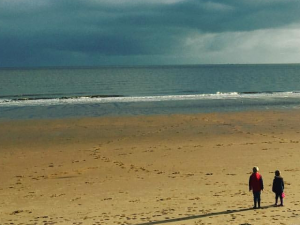 I am based in the South West, married to Justina (2010), and Dad to Ryan (11) and Amelia (9)… Family come first!
I've worked hard setting up businesses and learning how to make them work effectively so that they don't take over my life.
In 2016 I began work to start an Escape Room company, we're now one of the fastest growing Escape businesses in the UK.
I also help other businesses and organisations understand how they can run more efficiently, target more customers, make more profit, and grow.
Here are the businesses I am involved in; I'm proud of all of them, we have a great team of people…
---
Know Escape Ltd
Status: Trading
Role: Managing Director
Responsibilities: Setup, game writing, growth and finances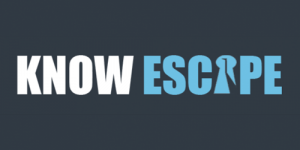 After nearly twenty years of sitting behind a computer this business is my escape from reality.
From small beginnings this business has grown faster than any I've worked on, with operations so far in:
We deliver outstanding escape room and leisure activities and adventures for people of all ages.
When I'm not working at an operational level, I write escape room games and source props.
---
Know Escape Franchise Ltd
Status: Trading
Role: Managing Director
Responsibilities: Setup, growth and consistency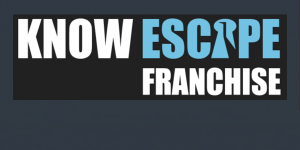 A brand new business delivering:
Know Escape – Escape Room Franchises
Bust-Out – Escape Room and Vehicle Franchises
Games Arena UK – Gaming Rooms and VR (Virtual Reality)
Laserscape – Laser Tag Arena Games
Escape Room Consultancy and Game Writing Services
Franchises: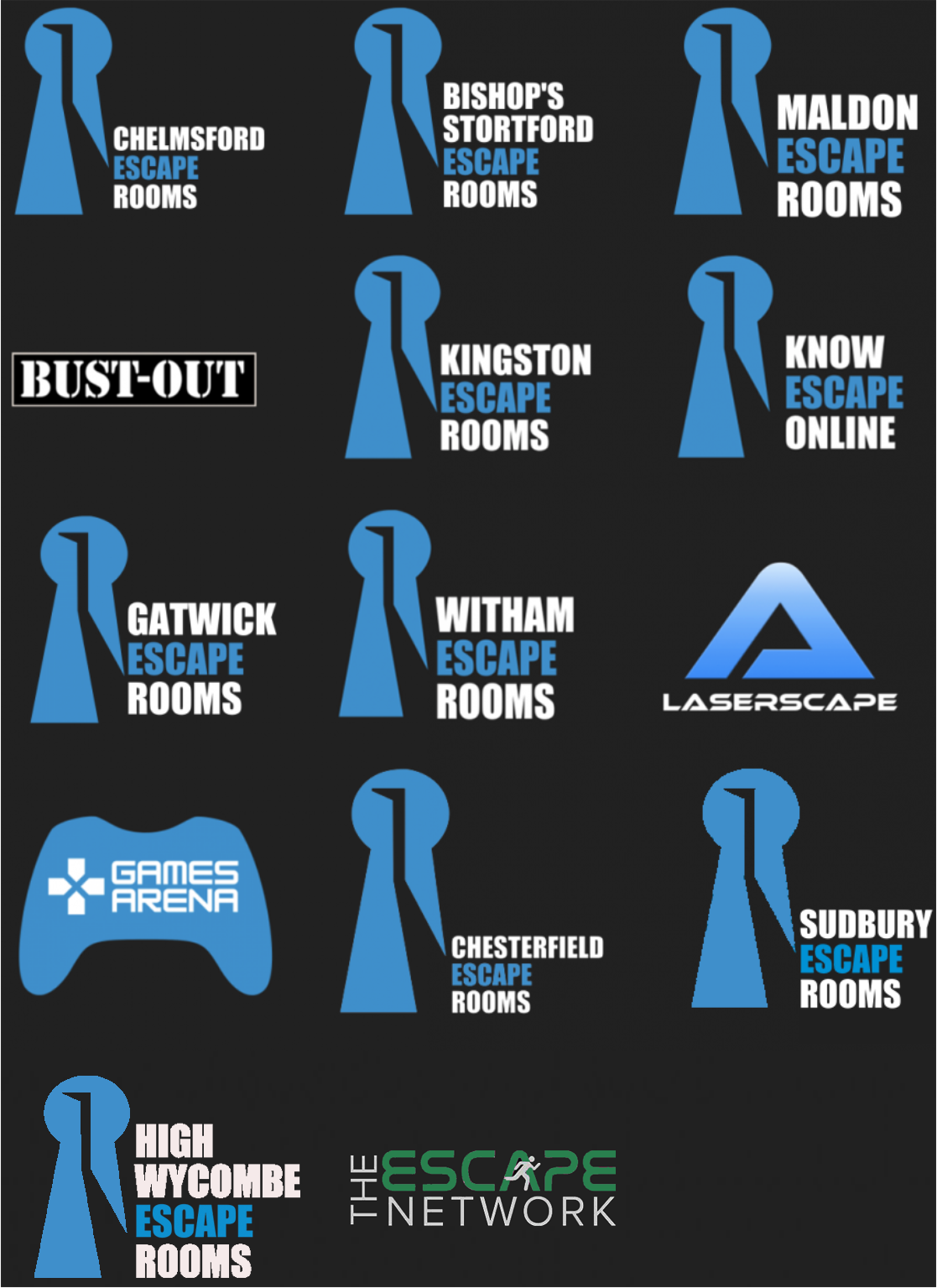 ---
Creative Learning Systems Ltd
Status: Trading
Role: Executive Director (Since: October 2017)
Previously: Operations Director (March 2011 – October 2017)
Responsibilities: Guidance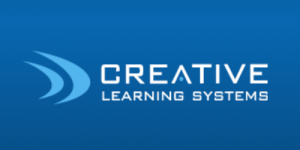 A commercial venture working to make learning more engaging through the use of new and emerging technologies.
Core services include:
elearning off the shelf and custom systems
elearning course design (from scratch, redesign and conversion)
adaptation from classroom to online delivery
Our team are global, we deliver learning solutions for business, education, healthcare, sport and government worldwide.
I was frequently offshore managing development plans and teams, I am able to communicate development plans with teams where English is not the first language.
---
Chelmsford Community Radio C.I.C
Status: Online, on app, and on 104.4fm
Ownership: 50% Guardian
Role: Off Air Director (Since: January 2013)
Responsibilities: Guidance, fundraising, business development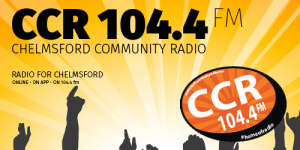 This is the community radio station for Chelmsford I helped to setup.
The station hosts 62 hours of live local programming a week, and has produced over 13,000 shows which are all available online through a listen again services.  Eleven of our volunteers have moved into jobs in commercial radio. Three professional studios are paid for by our community coffee shop.
I have successfully sourced the following grants and funding for CCR, including:
National Lottery Awards for All (2014) Disability Studio Desk 10k
National Lottery Awards for All (2016) Community Coffee Shop move and refurbishment £10k
Inclusion Trust (2016) FM Aerial Transmitter £9k
National Lottery Awards for All (2018) Disability Studio Extension £10k
OFCOM (2018) Business Development Manager £22k
Crowdfunding £37k Emergency funding through crowdfunder.co.uk campaign (11k online, 26k offline with Michelle Durant)
Covid Emergency Fund (2020) – Studio Rate Relief
Covid Discretionary Grants (2021, submissions by Vicky Coffman)
OFCOM (2022) Community Engagement and Fundraising Officer £20k
Chelmsford is the birthplace of radio.
www.chelmsfordcommunityradio.com
---
Coffee at the Mill
Status: Trading
Role: Advisor
Responsibilities: Guidance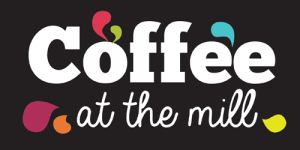 This is the funding arm of Chelmsford Community Radio.
The coffee shop was given to the radio station in 2014 and we've successfully turned it from failure into a successful coffee shop.  All profits made from the coffee shop pay the rent for Chelmsford Community Radio studios, and also fund community projects.
In 2016 I won funding from the National Lottery Awards for All for the Coffee Shop to be moved into a more prominent location to attract more footfall, the business continues to grow.
The business has had two health inspections, achieving 5 star status (the highest award) each time.
I advise and guide the business.
---
Profile….
Since 2000 Matthew has worked on learning, research, implementaion and turnaround projects all over the globe for schools, colleges and universities, and organisations that include:
Oracle
Apple
Microsoft
Channel 4
V&A
British Council
British Youth Council
RNLI (Royal National Lifeboat Institution)
Essex & Herts Air Ambulance Trust
Becta
NCSL (National College of School Leadership)
Department for Education
Creative Partnerships
London Business School
London School of Economics
BBC (BBC Learning, BBC Wales, BBC Northern Ireland, and Children's BBC).
Background….
Diagnosed with dyslexia aged nine, struggled with traditional teaching and learning.
Performed well in GCSE's (except Maths and English!) by selecting where possible subjects that allowed independent flexible learning, creative thinking and problem solving.
Spent evenings and weekends during College/University years juggling between running the Checkout department for a Tesco store and delivering activity programmes as volunteer at a youth organisation.
Graduated in 2000 with a First Class BSc. (Hons) degree in Business Information Systems.
First proper job (Ultralab) came from a conversation during a shower of rain.
Working with companies and organisations all over the world to identify solutions and  savings through the implementation of new and emerging technologies and software solutions.
Some of the UK CLS Team Going 'Up and Over the o2'
Previously involved in:
---
Cleveratom Ltd
Status: Dissolved
Role: Creative Director (January 2007 – March 2011)
Responsibilities: Delivering Creative Projects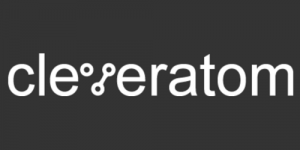 A  company supplying innovative software solutions into business, education, sport, healthcare and government.
Cleveratom grew fast, delivering high profile learning and creative projects to organisations including the BBC.   The company worked on high level government projects, employing designers, developers and trainers.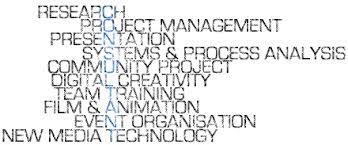 When David Cameron took over the country in 2010 and axed the quangos too fast we lost hundreds of thousands of pounds worth of Government contracts in a matter of weeks, and were sent into administration.
It really wasn't our fault, but I learned a lot about how to mitigate government change risk and avoid future failures.
---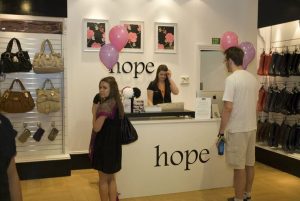 Hope Footwear Ltd
Status: Dissolved
Role: Advisor (July 2010 – March 2011)
Responsibilities: Director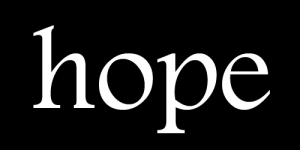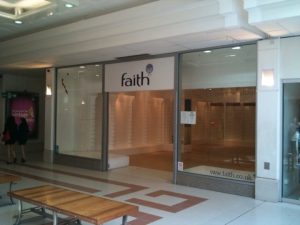 This was the High Street shop Justina and I piloted in the Meadows Shopping Centre, Chelmsford on the site of a former Faith Footwear Store.  Justina worked for Faith in a managerial role; when Faith went bust we reopened her favourite store, rehiring all staff, and bringing back key suppliers.
We ultimately closed Hope down after seven months, the economy was so bad at that time that most shoppers were unwilling to spend, and the overheads remained the same.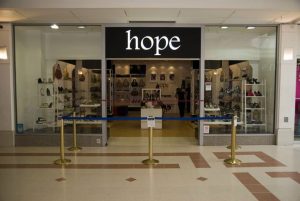 The monthly rates on the store was £5109!
The reason the High Street is in such a mess is risk averse banks and our greedy government choking businesses though excessive rates.
In a good economy this business had the ingredients to succeed, but in good business you can't get emotionally attached and must know when to walk away from a money pit.
In March 2022, the unit, 28 The Meadows remains empty.  Go figure.
---
Rolling Stage Hire Ltd
Status: Trading
Role: Silent Partner (Sold Stake: November 2018)
Partner: (March 2014 – November 2018)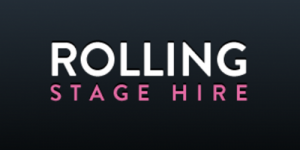 Rolling Stage Hire Ltd, is a commercial stage hire company with innovative solutions for live events. The original truck was purchased on ebay as a cheeky bid; in its previous life it worked for GCap Media, travelling out to events and hosting artists such as Kylie, Steps and Westlife.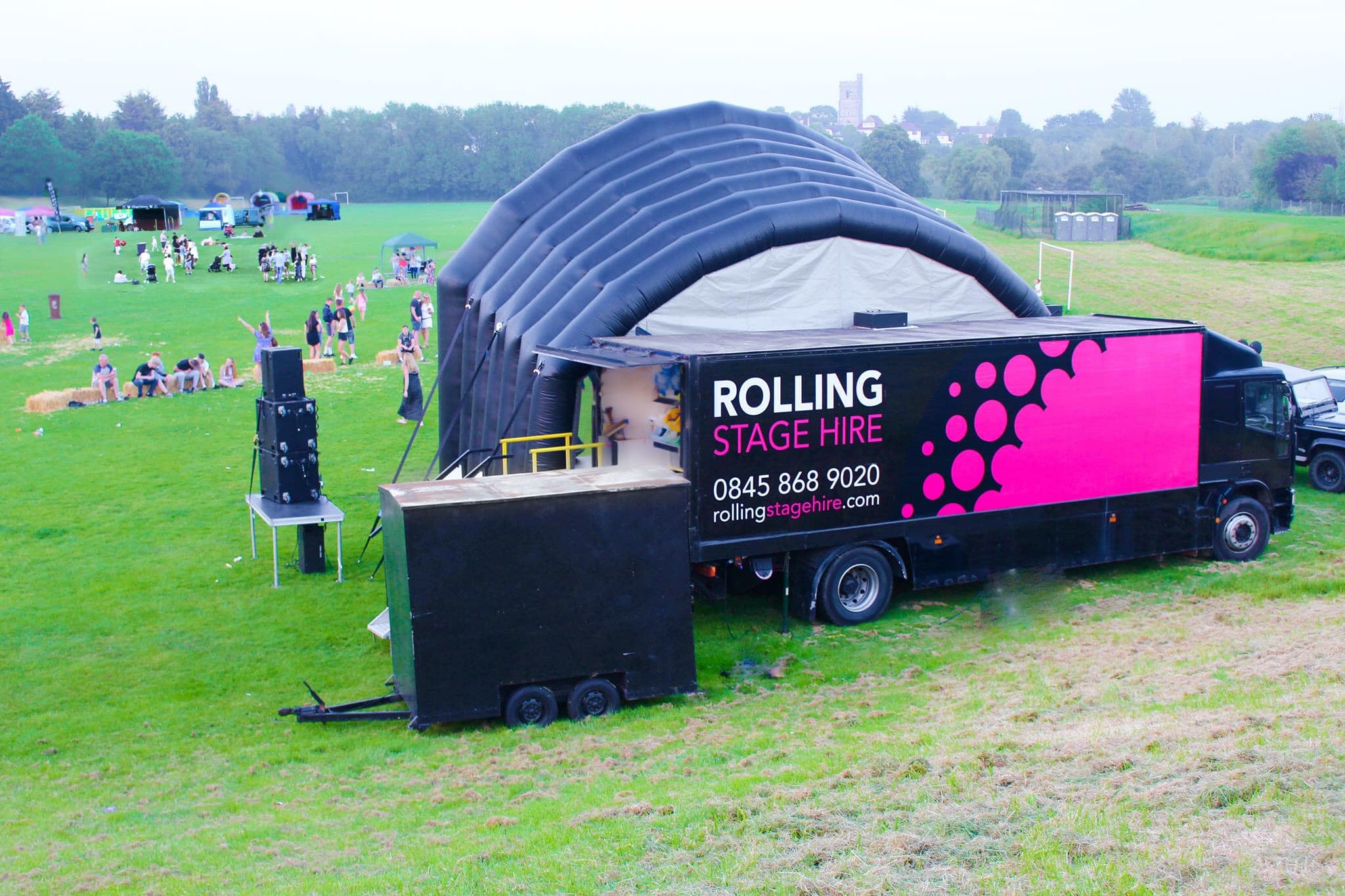 After years in hibernation we bought the truck, refitted her, and put her to work.  In the interests of not being in a field at 2am anymore, I sold my stake in this one.
---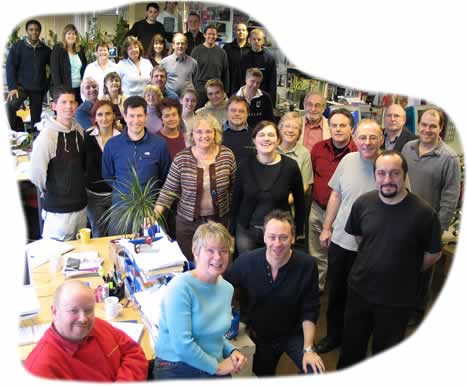 Ultralab
Status: Closed 2006
Role: New Media Researcher (November 2000 – December 2006)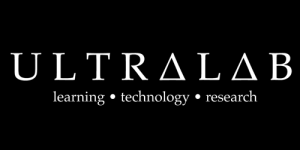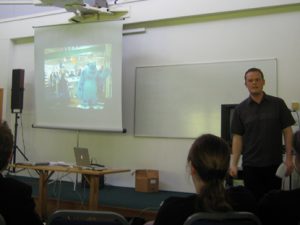 Ultralab was the learning, technology and research centre based at Anglia Ruskin University between 1990 and 2006.  The department was closed in 2006 as part of a university restructuring to focus on course delivery.  95% of the team were made redundant (the other 5% continued to run the Ultraversity degree (now also defunct).
Ultralab was widely recognised as the Jewel in the Crown of Anglia Ruskin University, launched and headed by Professor Stephen Heppell (now at Heppell.net).  At closure the organisation employed 98 people, and had a base in New Zealand (Ultralab South, now Core Education).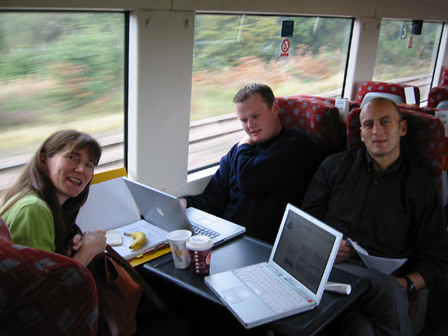 Ultralab existed to work towards making learning more accessible, engaging and inclusive  for learners using new and emerging technology, it was the first organisation to produce an educational CD in the UK.
Heppell and team advised business, education, government, sport, healthcare and learning institutions worldwide.  Ultralab pioneered online learning, developing the first online community for head teachers (Talking Heads / Heads Together) and a fully online school for learners completely outside of the education system (Notschool.net).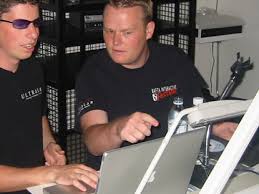 During his time at Ultralab Matthew worked all over the world for organisations including: BBC, Oracle, Apple, Microsoft, Channel 4, V&A, British Council, British Youth Council & the RNLI.
Ultralab's website came offline when the organisation closed, but remains as part of the National Archive of Educational Computing and can be found here: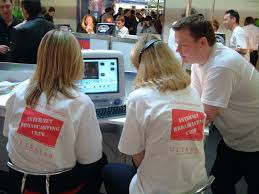 ---
Contact Matthew